HR Toolkit-Employers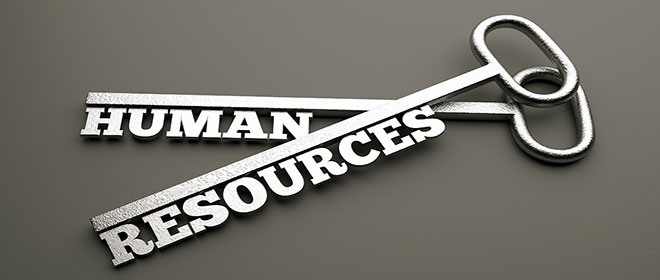 …Merging people and success
Identifying talented and productive employees are crucial for an organization's success. Sourcing the best talent starts with a proper hiring process. This section includes general tools and tips to guide you through key activities such as developing a job description, reviewing and screening candidate resumes, conducting interviews and rating job candidates. Find out more…
Developing Job Descriptions
This guide provides the basics of creating a job description. Job descriptions are the first tool needed to start recruitment. Standard job descriptions should include:
Main Responsibilities: Describe in one or two sentences what this position is expected to do in the organization.
Duties: Sequentially list the work duties of the position. It is preferable to use action words to describe the tasks.
Skills: List off the skills and knowledge required to do the job.
Work Experience: List the type of work experiences required.
Education: List the educational requirements.
Physical Demands: Describe the working conditions that might be required for a person to do the work. Some examples might be walking, standing, sight requirements, etc. It is always good to include any other special requirements needed such as willingness to travel or driving capabilities.
Click Here for Guidelines on Writing Job Descriptions.
Reviewing Applications and Resumes
When reviewing applications and resumes, it is important to be clear on the job requirements and effectively narrow down the applicant pool to candidates who are most qualified and are "best fit".  A possible first strategy is to begin ranking candidates by comparing them to specific position requirements. Essentially, candidates are rated higher or lower depending on the level of "matching" between what the job requires (as indicated in the job description) and the contents of the resume. This exercise is intended to be a first "filter" within the selection process. This first list can be further filtered and reviewed and eventually result in a candidate short-list for interviewing purposes. Analytical review comments can be recorded for the future reference in progressing candidates.
An interview is a critical step in the selection process. Preparing for and managing interviews involves more than just meeting with the candidate.  Focus should be placed on developing a robust set of questions that are aimed at exploring more about the candidate's past job performance, personality traits and other essential aspects of the candidate. Schedule candidates and ensure that arrangements are made to have interview panelists prepared for a smooth interview process.
Click Here to see a template of a Candidate Evaluation Form.
An employee's first day is usually an uneasy experience. A proper orientation program should ensure that the employee feels welcome and at ease.  The first day is an opportunity to be clear about employer expectations and goals. The program should assist the employee to become productive as quickly as possible and should give new employees important corporate information including basic administrative and logistical information that will allow them to transition smoothly, efficiently and comfortably into their work role.
Click Here to see a template of an Orientation Checklist.